Reclaim you mind.
Reclaim your body.
Reclaim your life.
Want to feel amazing naked? It's time to ditch the yo-yo dieting mindset that keeps you running in circles when it comes to weight loss, and embrace the changes that come from focusing on a healthy lifestyle and thought-management.

Hint: it all starts on the inside.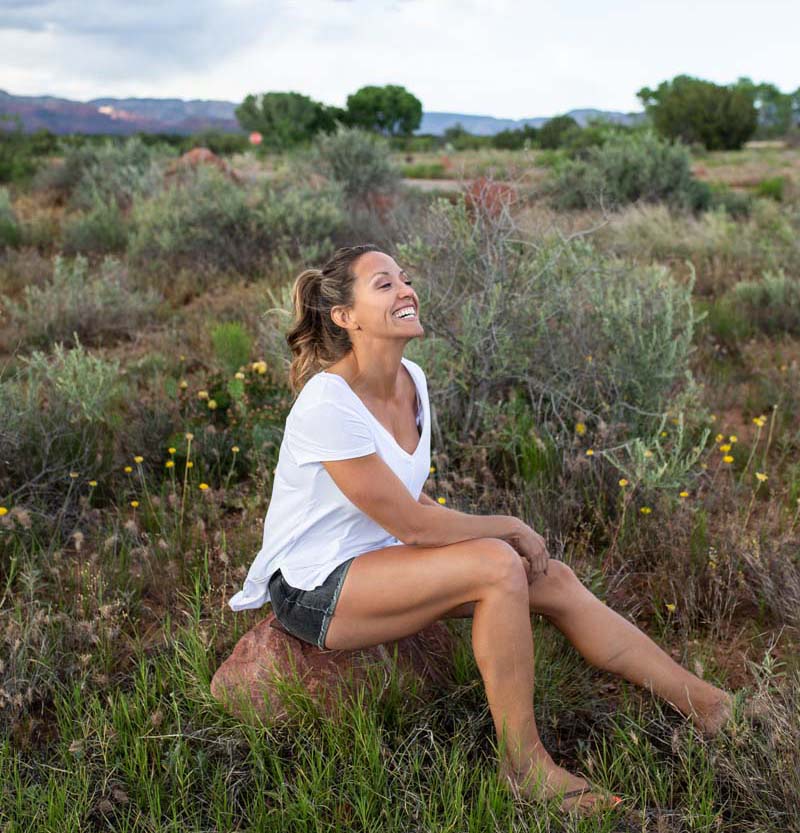 Ever find yourself missing the woman you used to be?
At some point, there was a piece of yourself that you lost. Maybe it was your body, maybe it was your mind, and maybe it was just the little things that made you feel like… well, YOU. Everyday, you dream up what it might feel like to rock that dress again, or reconnect with your passions or just feel sexy again.

But those pieces of you are not lost. They are there waiting to be rediscovered . They want you to feel amazing - they want you to feel like you again.
After having kids, I fell deep into mom guilt. As I gave into thoughts like, "If I'm working I can't be a good mother," or, "If I never lose the baby weight, I'll never be sexy again," the piece of me that could light up a room got pushed down deeper.
The more I gave into these thoughts, the more I pushed back by obsessing over things like counting calories and cardio. And while I finally got those six-pack abs on the outside, on the inside I felt miserable.
This is when I realized there must be something more to feeling good than looking good. As I started doing the inner work, I was able to shift my mindset focus my energy on the things that left me feeling amazing - which in the end led to physical manifestations of everything I wanted.

Through it all, I learned the Naked Truth to Feel Amazing Naked.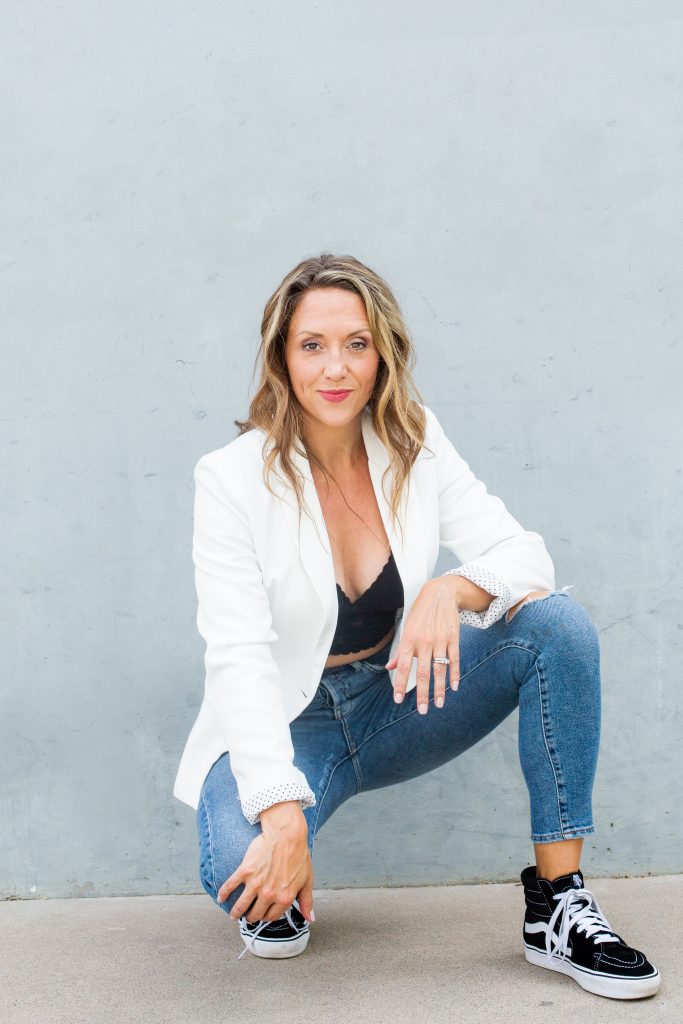 here's the Naked Truth ...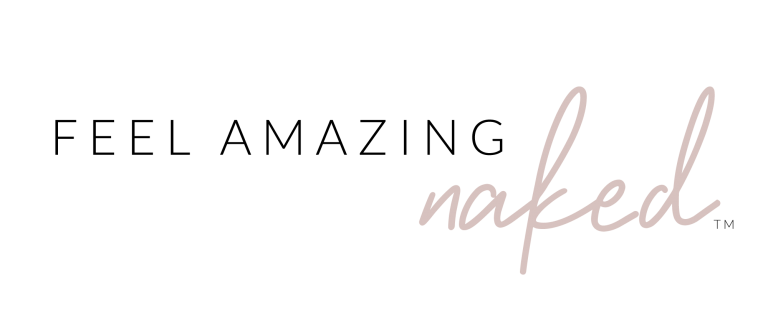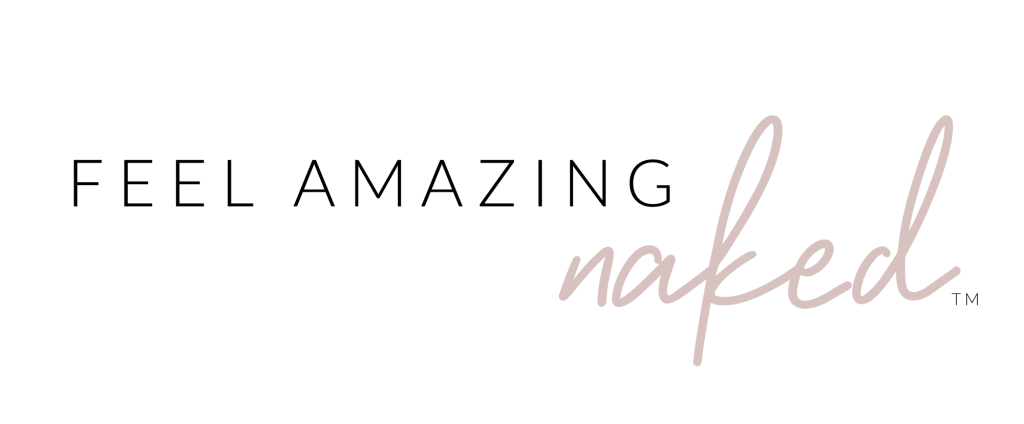 Feel Amazing Naked was created to show women how to feel good about themselves. To love and care for their mind, body and spirit, with full faith that whatever they desire will flow naturally from there.
I want to teach you how to feel good - and the way to do that is by teaching you how you can change the thought patterns that are holding you back. When you focus on your life first, you can make real change that sticks.
What's included in the 6-month F.A.N. group program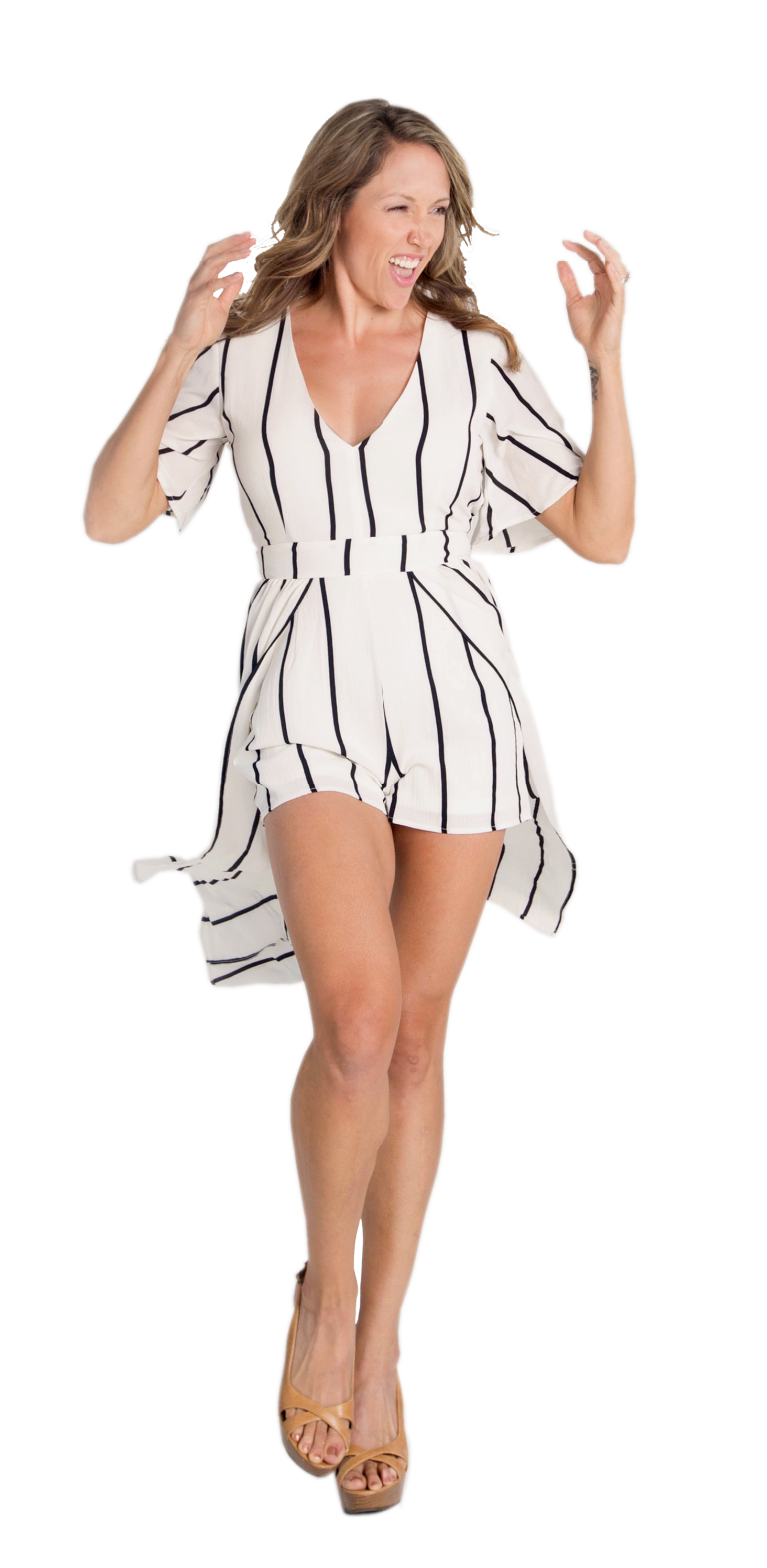 + Live onboarding call with Amanda
You'll start with an onboarding call with Amanda where you'll define your personalized module roadmap to Feeling Amazing Naked. There are no cookie cutter approaches to your goals, and your unique module roadmap will reflect that.
+ 6 months of Group coaching
Meet virtually every week with Amanda and the F.A.N. coaches to learn things like self-love, relationships, health and how to handle emotions like stress. Many months include guest speakers that specialize in that month's topic.
+ 6 months of 1:1 coaching

You will be coached 1:1 by Amanda's team of amazing coaches inside a private app. You can ask questions, get feedback or whatever daily support you find you need along the way.
+ Customized Fitness Programming
Feeling stuck on what type of "fitness" is right for you? You will get access to our private app that will deliver your workouts right to your phone.
You'll also get all to all of these resources design to support you along your way.
+ Lifetime Access to the Workshops and Modules
Rewatch the workshops and live coaching sessions whenever you might need - even if it's after the program has ended.
+ Simple guides to winning with food


Food doesn't have to be complicated. Use my meal guides and balanced plate templates to keep it simple. My clients swear by these recipes!
+ The Grounding Day Process and Roadmap
Using my Grounding Day process, you'll learn how to use one day a week to set yourself up for success with self-care, family, food and work.
+ Personalized Workouts
You will get exclusive access to our app where we will design the best fit training program for your goals.
You'll know how to eat better, know how to meal plan and you'll have access to all of my at home workouts - but more importantly, you'll known how to use the Feel Good Method (TM) approach, you'll understand the power of self-love, you know how to have healthy relationships, and be able to handle big emotions.
"I just want to say I am so thankful for this program. As I look back on the holiday season and moments that would have otherwise thrown me into a downward spiral, my old self would be listing all the things I didn't do. I'd be listing all the bad foods I ate and would be telling myself I will start clean on Monday or after New Year/s. I would be hunting for ways to "reset" myself and would be feeling incredible quilty, and have a crap ton of negative self-talk. But not now. Not anymore. Now, I am looking forward to knowing what I am eating tomorrow due to my Grounding Day routine. I am looking forward to water, getting back to normal workouts, drinking plenty of water, and getting 7-8 hours of sleep. Most of all I don't have an ounce of food guilt for treats or drinks I enjoy because I have the tools to know that consistency is a much bigger picture."
"With this program, I was able to go deeper into areas that were moved to the side in my life and unfortunately have created the perfect storm in my life (cancer). My trauma has a child follow me to adulthood representing in a form of insecurities, low self-esteem, anger issues, not feeling enough, frustrated, using food and other material stuffs in a form of self-destruction. I guess, it was easier not to deal with issues and just continue to live a life I knew and that deep inside thought a life I deserved. This amazing program provided me with confidence, courage, and tools to go after the life I deserved. At first, I wanted to change everything in my life, lose weight, be healthy, meditate, exercise every day, etc…but then I realize that I needed to build a foundation. So, I decided to improve my overall life by 1% every day, by consistently working on my habits and adding new ones to ones that come automatic and easy to me. I hope you take this amazing opportunity as well with Amanda to make a difference in your life one step at a time!"
"This is what feeling amazing naked looks life: CONFIDENCE to show up as myself and happily be recognized for my efforts in my career and life. This photo could not have been taken a year ago. Not just because I was 35 pounds heavier, but because I was living behind a mask of hiding under the padding of extra pounds caused by not treating myself well through activity, meal planning and prep, food choices, habits and my mindset. Thank you Amanda for giving me back my life."
Catherine
"I felt emotionally empty, physically stressed over the 20 pounds I gained over the past 2 years and was confused as to how I got here. Besides, I had everything the modern world told us we should have: a great job, an amazing relationship with my husband, financial security, and owned a home and 2 cars. Still, I felt empty. Little did I know that she would be the catalyst who would guide me through a journey to break me open and taking radical responsibility for my life. Thanks to Amanda's guidance, I feel like a new person, with a new drive to live my best life."
Michelle
frequently asked questions
The questions I get asked most about F.A.N.
While F.A.N. is about you – it's really something everyone in your life will benefit from. Feeling amazing naked means more confidence in yourself and your relationships. This often leads to better communication and happiness in your marriage. And (can we be real?) more confidence = more and better sex.
F.A.N. was designed to stop the endless cycle of waste that happens when we don't feel good. 
For some, waste looks like diet pills or unused gym memberships, for others it looks like binges with food, shopping, drinking, etc. 
In F.A.N., we'll help you shape sustainable habits that make you feel good for a lifetime. It will require an investment now, but it will results in a lifetime of self-love and savings. 
One more time with feeling: Feeling amazing naked has nothing to do with how much you weigh. It's about how you feel on the inside. Your goal might to be lose weight or get more toned – but it also might be just feeling good when you wake up in the morning.
F.A.N. can help with all of these by teaching you how to reframe your thoughts, how to implement habits that make you feel good everyday and how to uplevel your life through joy.
The right time to start is always now. 
The timing will always be bad, the work will always be uncomfortable. But 6 months from now, your future self will thank you for investing the time, money and effort that showed you how to Feel Amazing Naked. Because even if nothing on the outside changes, everything on the inside will.
are you ready to Feel Amazing Naked?
If you've made it this far down the page, I am better you're ready for a new approach to feeling good.
Book a call with me today and learn if the F.A.N. program is for you. I can't wait to support you in achieving the next level of your life.