How to Let Go of Anxiety for Good
LIVE EVENT TUESDAY, MAY 18th | 9 AM PST, 12 EDT
3 easy steps to go from chronically overwhelmed to empowered and free.
Hosted by certified Life and Business Coach, Amanda Walker.
There's been so much on your plate this last year.
→ You've managed your career, your kids, and have been running your home.
→ You're trying to stay afloat and are just plain exhausted and overwhelmed.
→ You feel stuck each day worrying about what the next day or week holds.
→ When you try to lay your head on the pillow at night, your mind won't quit.
→It feels like some days you just can't pull off another day of everything on your plate.
→ Instead of the best things in life making you feel good, you feel guilty that they don't.
→ No matter how hard you try, it feels like you are failing in all areas of your life.
→ Each day goes by and the more anxious you feel about simple things in life, the more you get angry and frustrated that you can't just fix it.
This does not have to be your normal.
Anxiety is not WHO you are - it is NOT part of your identity as a woman.
If you are ready to let that go, this LIVE workshop is for you!
→ It's time to choose you.
→ It's time to show up for you.
→ It's time to reclaim the woman buried inside you and feel amazing in your life.
→ It's time to invest in YOU so you can feel peace, contentment and joy once again.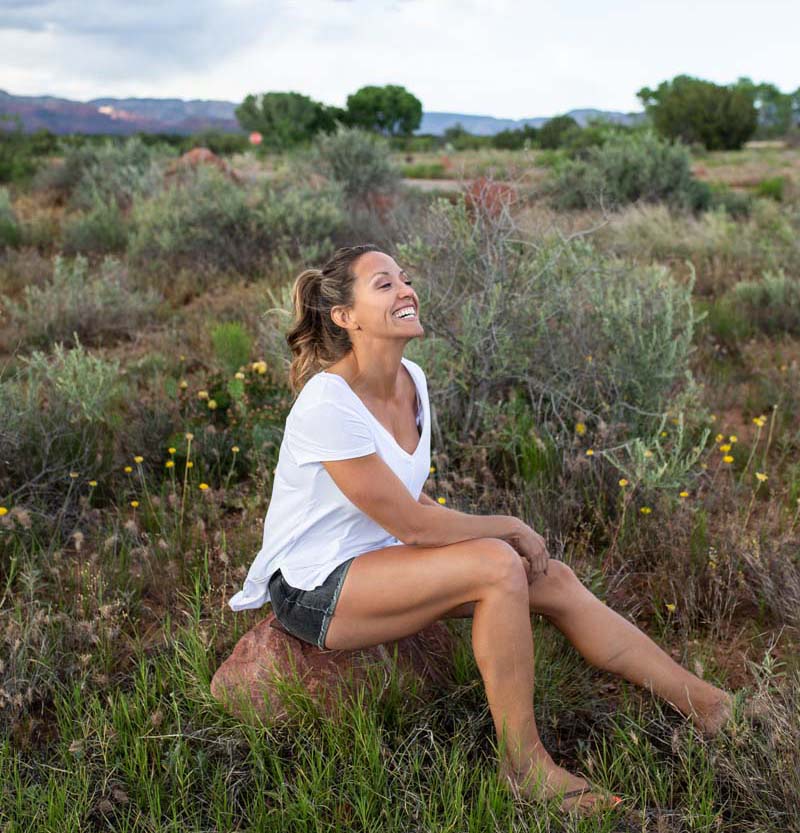 After working with hundreds of women as a Life Coach, anxiety is a constant topic that surfaces as a root cause that stops them from having what they want. I've discovered that nobody has given women tools in their toolbox to understand where their feelings of overwhelm and anxiety have come from. Instead, they are only given a band aid that treats the symptom and not the cause.
→ Wouldn't it be amazing to live in the present?
→ Wouldn't it be amazing to have tools to redirect your anxious feelings immediately?
→ Wouldn't it be amazing if you could feel unstuck?
→ Wouldn't it be amazing if you could fall asleep with ease?
→ Wouldn't it be amazing if you could find peace in the responsibilities you have in life?
JOIN ME for the LIVE workshop
How to Let go of Anxiety for Good​
TUESday, MAY 18th | 9 AM PST/12 EDT
In these 90 minutes I am going to peel back the curtain and teach you how to get to the root cause of your anxiety.

This event will lead you step-by-step through 3 powerful tools to help you overcome your constant feelings of anxious and overwhelmed so you can be fully present and happy in your life.
"I had no idea what I was getting into...I just feel like there's something I'm missing. The anxiety that came with constantly worrying about what might happen wreaked havoc on every area of my life. But then the work started. Some of it left me in tears. Often tears of joy, though. Things I told myself I could never do, I did."
"When I came to Amanda I didn't realize how much my mind was getting in the way of my success. Practically, it showed up as interstate anxiety. Before Amanda I hadn't driven on the interstate in 3 years due to severe panic attacks while driving previously. Now, I drive on the interstate with little anxiety and much excitement. I'm also learning so much about my limiting beliefs and thoughts holding my back."
Anxiety is an emotion of the future.
In this workshop I will give you tools to get present in your life so you can start feeling peace, calm and joy over and over again.