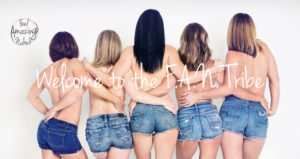 Welcome to the #fantribe!
We are so glad you are here to start
FEELING AMAZING NAKED!
Check your inbox (and your SPAM folder just in case) in the next 24 hours for the 1st Day of the challenge.  Can't wait to see you in the #FAN community group HERE .