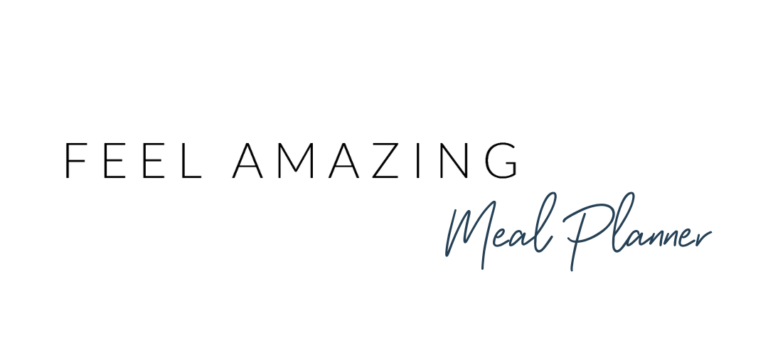 FEEL AMAZING MEAL PLANNER
Finally plan nutritious and delicious meals that you're excited to eat, have time to make, and can stick to consistently!
[GET THE MEAL PLANNER FOR ONLY $7]
Meal planning isn't a mythical unicorn that only works for perfectly curated & filtered Instagram feeds.

But somehow, meal planning often feels like rocket science
If you're already overwhelmed between juggling family and your career/business, and the last thing you want to do is:
Before you toss all your frying pans out the window…
I have a better way.

As a wife, mom of two, and an entrepreneur - I used to attempt overcomplicated meal plans and fail, every.single.time.
Introducing the Feel Amazing Meal Planner.
Get ready to shatter everything you believed about meal planning, and welcome in a simple & exciting way to meal plan that brings harmony to your heart and household (and helps you feel amazing in your skin!).
Inside, you'll discover:
→ A headache-free planning system that nourishes and energizes you.

→ An easy approach to creating a balanced plate (it's really not rocket science!)


→ A simple, fill-in weekly meal planner that you'll actually use.


→A delicious library of my favorite healthy, easy-to-make recipes.
successful weeks =
successful years =
a successful life
Want a behind-the-scenes peek of the Feel Amazing Meal Planner?

Watch this
What you get with the Meal Planner
+ Step By Step How To Use Video
Included with the planner is a step-by-step video where I walk you through how to maximize all it can do for you.
+ Over 40 Lunch and Breakfast Recipes
I am also throwing in over 40 tried and true recipes that are no fail wins that everybody in your home will love (and won't require 2 hours to prepare.)
+ Auto Populating Grocery List
As part of the Digital Meal Planner, you'll learn how to create a balanced plate and automatically build out your grocery list as you plan your meals.
+ Core 4 Strategy
I will help you eliminate overwhelm and make food easy again by teaching you my Core 4 strategy.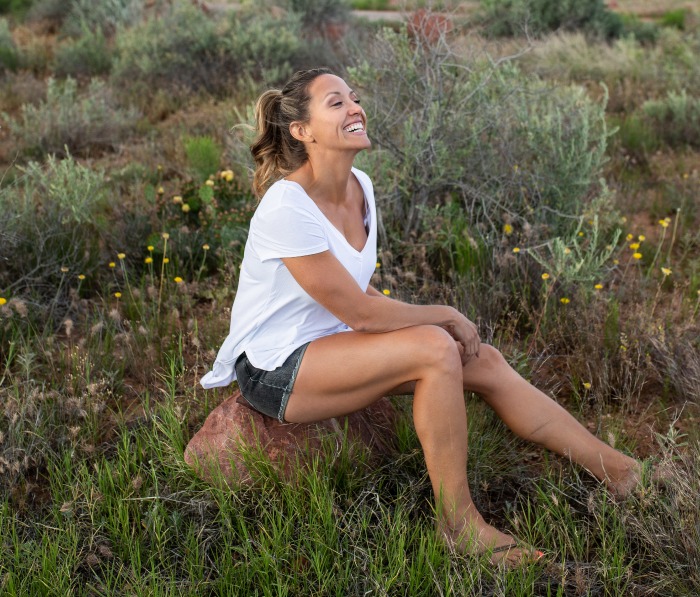 The first thing you need to know about me is this: I am not superwoman.
Women often marvel at how I have enough time everyday to run my business, spend time with my kids, eat a home-cooked meal and prioritize my physical and mental health.

And the simple answer is this: In addition to letting go of the guilt from prioritizing things that make me feel good, I am highly intentional with my time and systems in my life.


It's time to take control of your week - and it starts with intentional action.
That it's freaking amazing and SO worth it!! $7 for peace of mind each week and to know you are showing up for your family is definitely worth the $7!
This meal planner is a total GAME CHANGER! It takes out the guesswork from meal planning with a simple drop down menu that has A TON of options! Some options I've never considered before, others I've never heard of but I'm excited to try them out. The best thing is you can keep using this tool over and over and over again! Thank you, Amanda!
So much awesomeness for a small price!
This planner is a game changer for meal planning! I always overthink it and end up winging it each week. With this it makes it so much easier to pick your macros and plan meals that are easy and healthy. It doesn't have to be complicated and this planner makes you see how easy it can really be! Thank you Amanda Walker!! 🙌🏼