You're invited to the Feel Amazing Naked Retreat, where you'll be given time and space to reconnect to your intuition alongside supportive women. And in the end, you'll come back ready to take your life to the next level.
Ready to Experience the "Aha!" moments you never knew you needed?
Feeling like you are just "going through the motions" these days? Even when you are well-intentioned, even when you are doing everything correctly, it's easy to get disconnected from the inner voice inside whispering guidance to you.
With everything on your plate, how could you?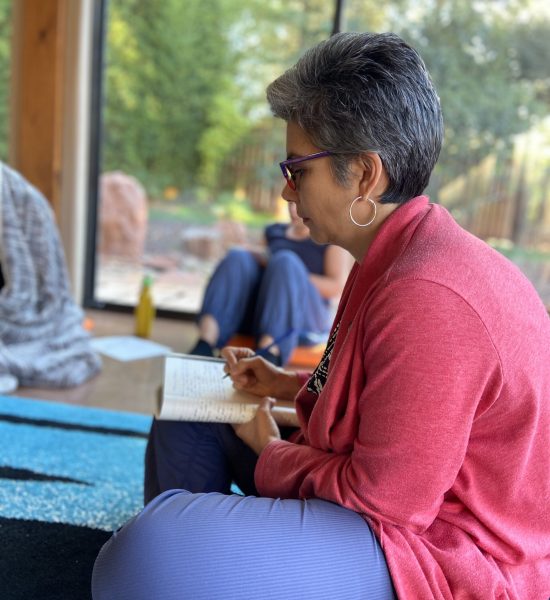 You need space to think, to dream, to just be you.
At the retreat, you'll finally get the space you need to slow down, sit with yourself and truly be taken care of so that you can dig deep, and finally experience those life-changing "Aha!" moments.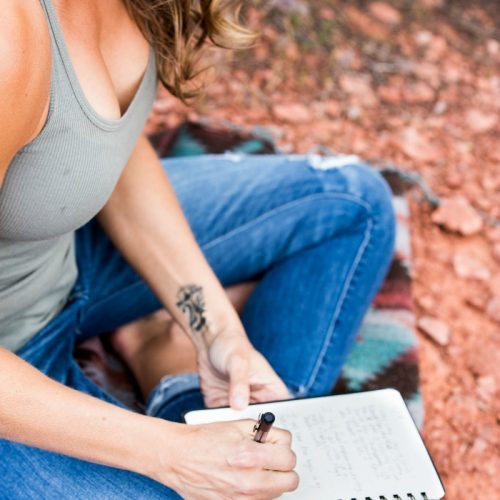 Shortly after beginning my journey as a life coach, I started attending retreats. And through my experiences, I learn to reconnect with myself to ask myself what I want, and to let my inner voice get LOUD - so that I could finally hear what I really needed.

I truly believe every woman needs this space to just be YOU and to support other women going through the same things.
To really see all that awaits you in real life, sometimes you need to...

... get outside your comfort zone
... do things you have never done
... find the "aha!" moments you never knew you needed.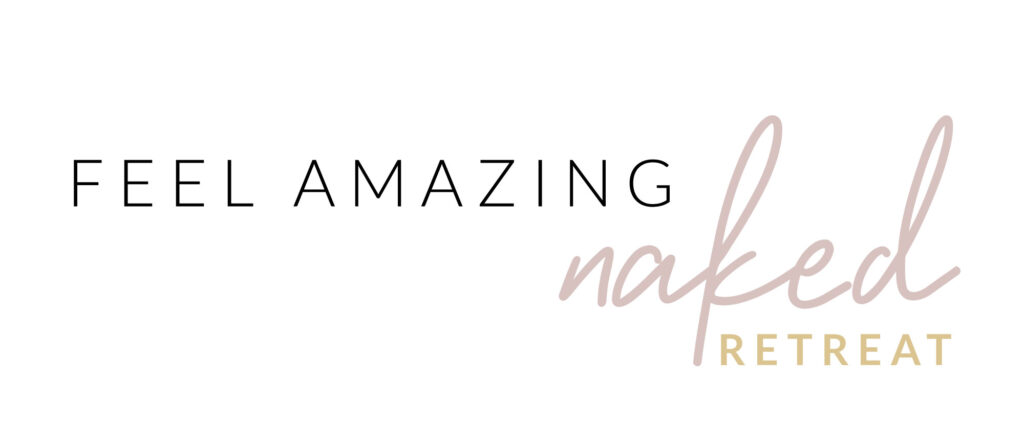 We'll spend 3 nights together in Sedona, Arizona, where you'll be surrounded by a group of 10 women also craving restoration and connection.

It's not just a girl's trip or a weekend escape - it's truly a time to be in the presence of your sisters, working on goals and reflecting on what you want to make happen in your life. It's a time when you don't have to be strong for everyone else, and a time when you can be vulnerable and be supported.
During the retreat, you'll do things like...
✓ Start your day with quiet personal time
✓ Eat healthy, nourishing foods that make you feel your best
✓ Bond with other women
✓ Spend time in guided group meditation
Here's what you won't do...
X Cook and clean
X Stress about your to do list
X Endlessly scroll social media for a distraction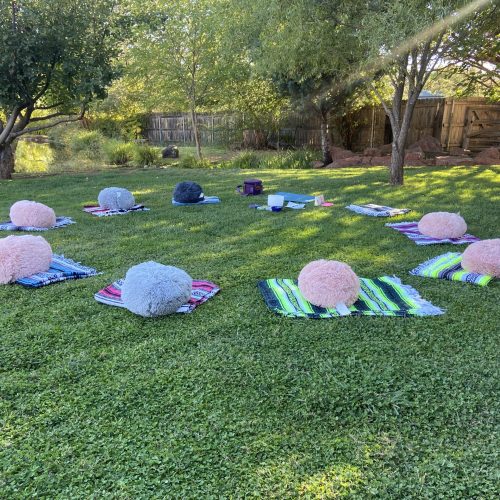 The retreat experience is truly an opportunity for you to experience the magic that happens when you pluck yourself out of everyday life and immerse yourself in YOU.
Watch this 2-minute video and get a better idea of what attending a retreat is all about.
These women came to the retreat feeling...
→ Unsure of what to expect
→ Unworthy of their desires
→ Like they weren't enough

These women left the retreat knowing...
→ They are worth of their desires.
→ They have value for just being.
→ The next steps for achieving their dream vision.
→ When they take care of themselves first, their ability to love others increases.
→ Everything they want is available to them.

In the end, attending the retreat is not about escaping life - it's about upleveling yourself and getting back to life with the tools and knowledge you need to create a life that makes you feel amazing.
As one of my favorite clients, I would truly love for you to show up and hit your own reset button, alongside 9 other like-minded women, so that you can show up restored and reconnected when you rejoin the world.
get the best deal
PAY IN FULL
pay the easy way
PAYMENT PLAN
Attending a retreat will allow you to become more present with your children when you return, while also allowing others to step up and support you.
Don't worry.. they feel the same.  That's the power of coming together and sharing vulnerability to see that you are more alike than different.  This will help you see that you don't need to walk the journey of growth alone.
Amanda will provide a list as things get closer – and we'll have a one hour group call as the time gets closer so you know how best to prepare for the retreat.
You'll fly into SkyHarbor airport and make the drive 1.5 hours to Sedona.
There's always a reason not to go on a retreat, but sometimes you just have to take a chance on one really good reason to go: Yourself.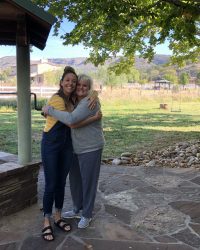 "I can love my kids more, I can love my husband deeper and walk around with my chin high and confidence booming."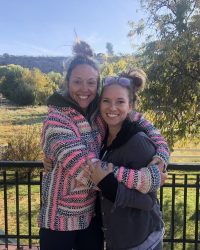 "I came in here thinking that I was not enough and I am realizing leaving here I am the person I am and I hold value in that alone."
get the best deal
PAY IN FULL
pay the easy way
PAYMENT PLAN