The TRUTH to making you feel amazing naked is:
claiming ownership of your thoughts
I am about to show you how to
THRIVE
in the middle of these thoughts of unworthiness and create a path of action that shows you that success is 100% yours.
Sounds impossible right?
It isn't…but it will take a new approach.
An approach that helps you slow down, and relinquish your desire to see overnight results. Truth is my dear, that hasn't served you up until this point in your life.
The key to your success is to
become aware
of those thoughts so you can stop them in action.
Stop them from intense self-doubt and from reliving your past failures over and over again. Those stories no longer serve you because it is time to write new chapters.
Ones that are written from the inside out. Ones that focus on the real reason you haven't found success.
Book your FREE Discovery call...
To start believing what YOU want is actually possible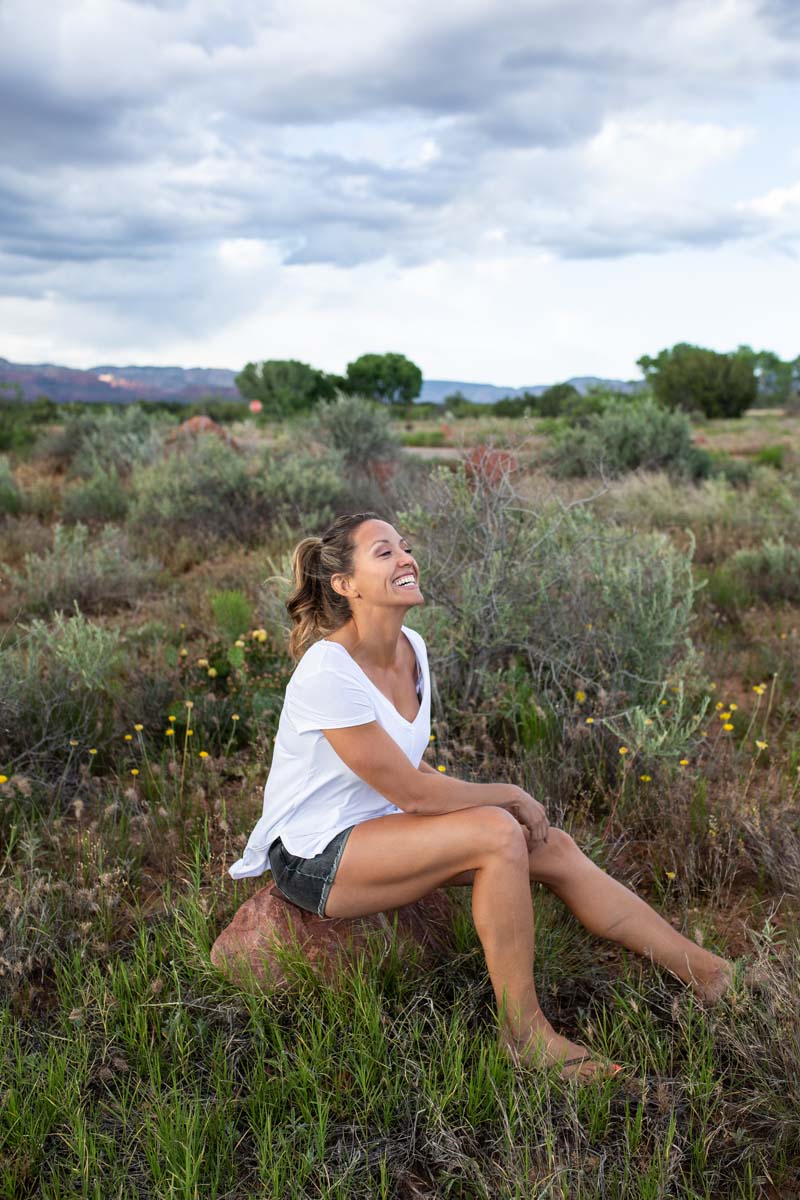 My name is Amanda and I'm a health advocate, root cause ninja, truth teller, music lover & frothy coffee addict.
I am so excited you found me and are HERE.  I want to show you that you aren't broken and that the dream you have for yourself is 100% possible…with a new approach.
I am here to flip the script on the health space, cut out all the shiny objects, and start with inside work that allows the outside changes to fall into place with ease. 
I am a no B.S. kinda girl and will tell you the things you NEED to hear to get the results you want. #sorrynotsorry
This quiz might be just what you need to take action.  The truth is though, you need to go all in to change your mindset and create a true LIFE transformation.
What some of my amazing clients have to say:
I now prefer to take the road less traveled! Hard work and consistency had not been my mantra when it came to my health - I always preferred quick and easy. A quick tone up of torture in the gym, or starving myself before vacation, or living on a cocktail of laxatives and diet pills. Those were my "fixes." Anything to get me where I needed to be. It all worked when I was younger.

However, three babies and a few decades later, my abuse of my body started showing up in health issues: leaky gut, pre-diabetic, weight gain, brain fog, sleep problems, out of control hormones, depression. The list goes on and on. Looking at my picture you would think I was someone who didn't exercise or move their body, not true…I was exercising 5 times a week. Then reality hit…I started to realize I wanted to stay around to watch my kids grow up and watch their kids grow up. I was tired of taking my body and health for granted. Also, my daughters had gotten to the age they were establishing their own health regimen as well; and all of a sudden, things became real and I needed to insure that they didn't go down the path of abusing their bodies like their mother had. In walked Amanda Walker.

To be honest, I was not convinced her process was going to work. But I committed that whatever Amanda told me to do, I was going to do, no matter what. It was not easy. But a year later and 25 pounds lighter, I see that a true lifestyle change was the ONLY way to get the weight off and to keep it off. The best part is, it included increasing my sleep, decreasing my workout time and increasing my caloric intake - not bad if you ask me! More than the weight though, I see the true change in my relationship with food and what it does to fuel my body, mind and soul. Amanda's program is the true medicine I needed, and I am so blessed I took the chance and put in the work. Thanks Amanda! I plan on staying on the road less traveled, it has changed my life and has changed my family for the better!
Cindy
"I had no idea what I was getting into when I talked to you the first time and just said "I just feel like there's something I'm missing..." I had all of my boxes checked. College degree, check. Marathon, check. Successful teaching career, check. Master's degree with highest honors, check. Great marriage, check. And on and on. But here I was, standing with a list of accolades as long as my arm, paralyzed by the thought of wearing a tank top.

Paralyzed by the thought of showing any part of me that wasn't a checked box. Because what might happen if someone saw the real me? The me that wasn't ever really enough unless my boxes were checked and my ducks were perfectly in a row.

The anxiety that came with constantly worrying about what might happen wreaked havoc on every area of my life.

But then the work started. Some of it left me in tears. Often tears of joy, though. Things I told myself I could never do, I did. I wore tank tops. I went on a women's retreat with 10 strangers and was just myself... for 4 days. I sat still to meditate for 12 minutes. I enjoyed yoga. My brain is a new place.

I cannot thank you enough for the work we did together, for the tools I now have to keep getting better at this thing called life. I feel like I truly connected with you and that you were first in line to cheer me on.

From the bottom of my heart, Thank you Amanda Walker. You have changed my life."
Courtney
"This is what feeling amazing naked looks life: CONFIDENCE to show up as myself and happily be recognized for my efforts (in my career). This photo could not have been taken a year ago. Not just because I was 35 pounds heavier, but because I was living behind a mask of hiding under the padding of extra pounds caused by not treating myself well through activity, meal planning and prep, food choices, habits and my mindset. Thank you Amanda for giving me back my life."
Catherine
Without dropping in another email address? I picked a few podcast episodes that I think will be perfect for your quiz results: