SAVE YOUR SEAT IN MY "WHY DIETS DIE AND HABITS LIVE" WORKSHOP HAPPENING ON JUNE 29TH, 2019 BY CLICKING HERE.
"If you love the body and life you have, you will have the body and life you love."
This is a major take home from my guest on the podcast this week.
Jen Oliver is the author of the international bestselling book, The Love FitMama Way: Transforming the Core of Motherhood, and is the creator and host of the FitMama Podcast (The Work IN to your Workout). As a Core Transformation Coach, Podcaster and Speaker, Jen inspires, educates and motivates Moms around the globe to begin all things with self-love. Through awareness of safe core fitness, self-care and mindfulness she draws on science and the mind-body data to support moms to embrace, nurture and enjoy their motherhood journey. What she is most passionate about is spreading the message that if you love the body and life you have, you will have the body and life you love.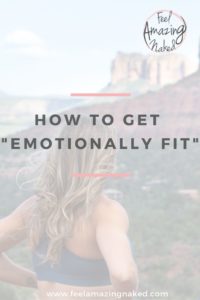 In this episode we dive into:
Why we focus on superficial over "Core fitness"
The thought of #nocrunches
Why you should "stay flat for 5" post-partum
Why my experience with a pelvic floor physical therapist rocked
How positive and negative emotions impact the nervous system and how that ties into hormone regulations
The "What The Hell Effect"
What emotional fitness is
Why consistency is related to deep motivation
Thought vs feeling and why it's so freakin' powerful
To connect more with Jen visit the following resources:
Grab Jen's FREE Breathing exercise "Pearl Pull-ups"
You can find her Ted Talk here
I WOULD SO APPRECIATE IF YOU WOULD LEAVE ME A REVIEW AND SUBSCRIBE!
Have you subscribed to my podcast? If not, I would so appreciate if you would do that today. I don't want you to miss an episode. Click here to subscribe in iTunes!
If this episode really spoke to you,  I would be grateful if you left me a review over on iTunes, too. Those reviews help other people find my podcast and support other women to create their best life!  Thank you for sharing in advance!
XO,
Amanda