[Episode 016] How to overcome criticism to become a more confident woman with Andrea Robinson
Taking criticism from other humans is freakin' hard!  It's something I am learning how to do as I become older and wiser.
So how do we overcome that noise and embrace the confidence to be ourselves?
I am so excited to have my friend Andrea Robinson on the podcast this week.  After a 15 year career as a local Fox 10 morning show anchor, she decided to leave an extremely successful phase of life and embrace a new one.
Part of being a morning face on a local network is also the criticism that comes alongside it. Throughout her career, she was the victim of harsh words and internet trolls.  I often asked myself, how would I feel if these words were written about me?  How would I combat the natural self-doubt and hurt that undeniably exist?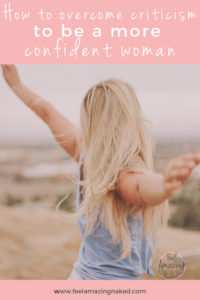 In this episode, we talk about:
-How to look past criticism and focus on ourselves
-How to stop embracing "hustle" and be more present in life
-Why surrounding yourself with the "right" people is critical to growth
-What she is up to now in life.
Resources:
You can find Andrea's You Do You journal HERE.
Have you subscribed to my podcast? If not, I would so appreciate if you would do that today. I don't want you to miss an episode. Click here to subscribe in iTunes!
If this episode really spoke to you,  I would be grateful if you left me a review over on iTunes, too. Those reviews help other people find my podcast and support other women to create their best life!  Thank you for sharing in advance!
In amazingness,
Amanda