[Episode 008]
Fill out your Feel Amazing Naked program application HERE.
If you want to change, you must take ownership of your goals and design the life you want.  No cheesy goal setting worksheet or planner will help you.  Only you and that powerful thing between your ears will get you where you want to go.
Quite frankly, you must do you, boo.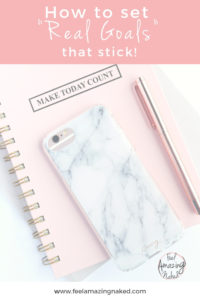 In this episode, we peel back the layers and talk about the no B.S. approach to getting what you want, including:
–My tips to creating what you want in 2019
-Why we must be present in the "middle" of our journey
-Why light pole goals are strategic in achieving long-term goals
-The one thing I believe you need to do to really achieve that big scary goal this year
I am wishing you an amazing year in 2019 and know you will accomplish all that you deserve because you are going to do the WORK!
In amazingness,
Amanda
P.S. Thank you for being here with me in this journey!