[Episode 018] What is trauma with Svava Brooks
I've had a big misunderstanding of "trauma" in my life.  I assumed to experience trauma you must have been a part of some type of catastrophic event.
But trauma, big or small, is still trauma.
This week's guest on the podcast is my friend and colleague, Svava Brooks.  Svava is the mother of three children and has dedicated her life to ending the cycle of child sexual abuse through education, awareness, and by helping survivors heal and thrive. She is a certified facilitator for Advance!, a program created by Connections to restore authentic identity. Every week she writes about healing after trauma on her blog, and also leads a discussion forum on Child Sexual Abuse Healing and Recovery online.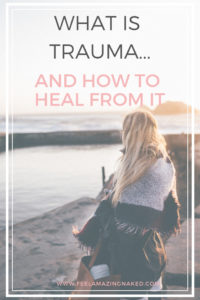 On this week's episode we talk about:
-The definition of what trauma really is
-How to focus on YOU first to heal
-Why food is a powerful component of healing self
Episode Resources:
Dr. Nadine Burke Harris' Brilliant Ted Talk can be found HERE.
To find Svava:
You can visit Svava's blog here
Her book: "Releasing Your Authentic Self: A Daily Guide to Help Child Abuse and Trauma Survivors Rediscover Themselves" is available here.
Lastly, I love this quote that is so relative:
"I survived because the fire inside of me burned brighter than the fire around me."
Have you subscribed to my podcast? If not, I would so appreciate if you would do that today. I don't want you to miss an episode. Click here to subscribe in iTunes!
If this episode really spoke to you,  I would be grateful if you left me a review over on iTunes, too. Those reviews help other people find my podcast and support other women to create their best life!  Thank you for sharing in advance!
In amazingness,
Amanda