Here we are again….client success story!
These are my favorite weeks since it signifies the growth and changes my clients' experience. I love sharing these stories!
Life can move fast.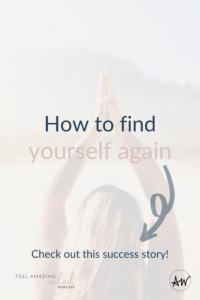 Along the way, so many experiences can create big emotions in our life. 
When we don't have the tools to feel them or move through them or create time to notice them, they often get pushed down. 
This week's client success story lost herself along her pathway of life.  When she reached out for coaching support, her goal was to be able to be present in her life again and find her way
back to feeling like HER.  Listen to her story as she shares her fears, highlights and "ah-ha" moments on her journey back to herself.
In case you want to know more about me, check out the /About